Thank you for your desire to support Jesus Youth of America!
Instructions to create an account and set up payments to the Jesus Youth organization are below.
Bank account or credit card details(Routing and Account numbers)
Stable internet access and a browser(Google Chrome, Mozilla Firefox, Safari, etc.)
Step 2
Click "Register" which is located at the top right corner of the page.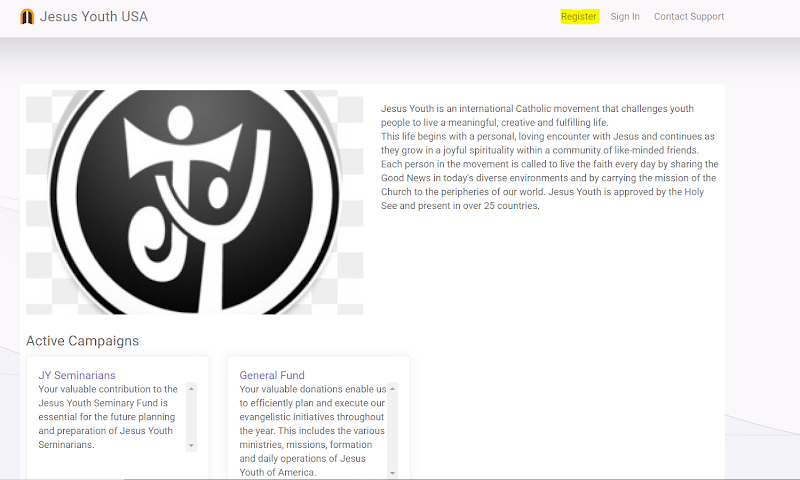 Step 3
Enter your first name, last name, and email address. Please only enter an email account that you regularly use as this account will be linked to your donor profile and used for all verification purposes and receipts.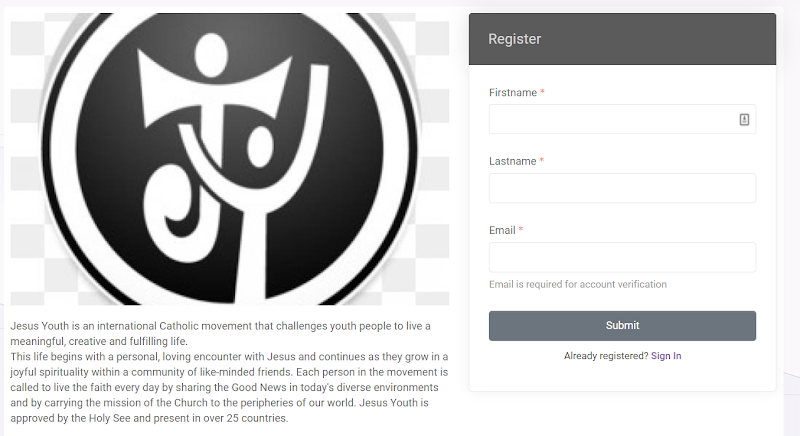 Step 4
Within a few minutes, there should be a verification email that is sent to your inbox. It should look like this: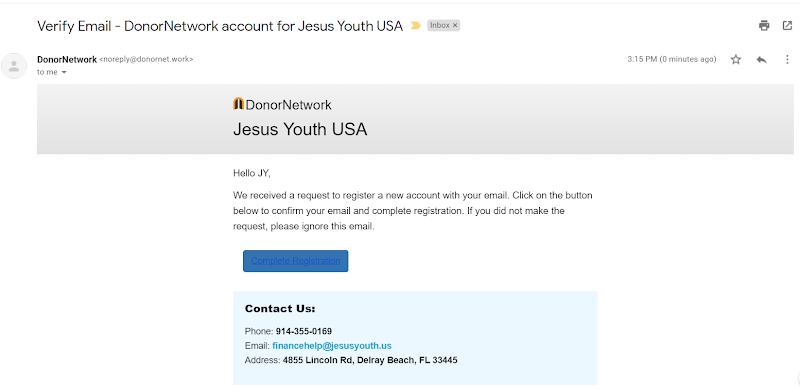 **If you do not see an email, please check your "Spam" folder.**
Step 5
Click on "Complete Registration" which will take you to this page and fill in all required information:
Step 6
If all password and detail requirements are met, you will be taken to this screen:
Step 7
Click "Sign In" and sign in using the email address and password that was just set up.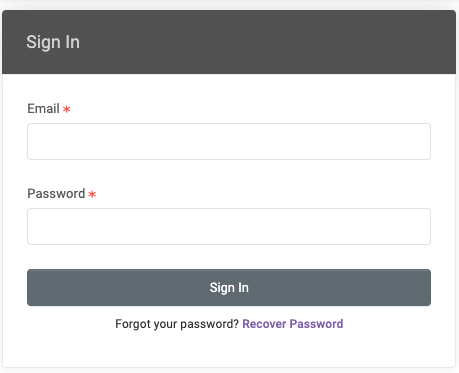 Step 8
To Add an account or multiple accounts where donations will be withdrawn from, click "Payment Accounts" from the menu bar on the left:
Step 9
Click "Add Payment Account":
Step 10
To link a bank account(checking or savings) click "Check". To enter a credit card, click "Credit".
Fill out all the required information and click "Submit" on the bottom.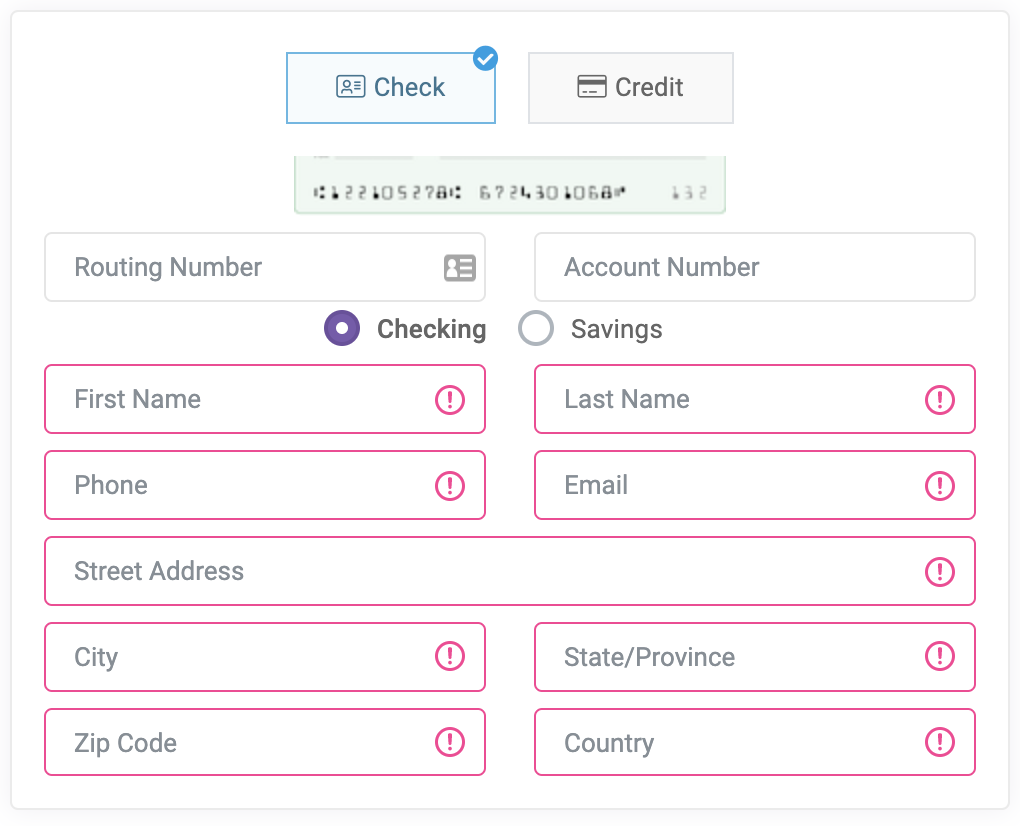 Step 11
To Set up a Payment(one time or recurring), go to the home page(first menu item) and choose between JY Seminarians,General Fund, or specific charities. If you would like to donate to all three, then you must do one at a time.
Step 12
After getting to the donation screen, choose either "One Time" or "Monthly". If you would like to change the frequency, click on the arrow next to "Monthly" to have a variety of different options. To start the recurring date at a future date, check the box labeled "Show additional recurring options" and a calendar will drop down where you can select a future start date.